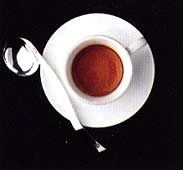 Born 1968 in Wiener Neustadt, Austria.
Studies in sound engineering and double bass from 1987 to 1996 at Technical Universities in Vienna and Graz, at the University of Music in Graz and Oregon State University (USA).
1992 Diploma Engineer degree in sound engineering with honors (http://www.tugraz.at)
1994 Jazz-Doublebass diploma with honors. Further lessons and workshops with Ray Brown, Ron McClure, Red Mitchell, Glen Moore, Reggie Workman, Bill Dobbins, Ed Thigpen, Bill Evans, Joe Pass, Wynton Marsalis and Dave Liebman.
1996 Master of Fine Arts degree (http://iem.at)
1998 Ph.D. in Electrical Engineering with honors.
Award at the Double bass competition of the International Society of Bassists 1994 in Avignon.
1995-1996 lecturer for musical acoustics at the University of Music Vienna.
Since 1989 many pop-, jazz-, classics- and avantgarde-concerts, studiosessions, tours and concerts in Europe and USA.
From 1997 onwards working in the field of international project-, innovation- & marketing management for hi-tech products and applications.